The Democracy of the Spectacle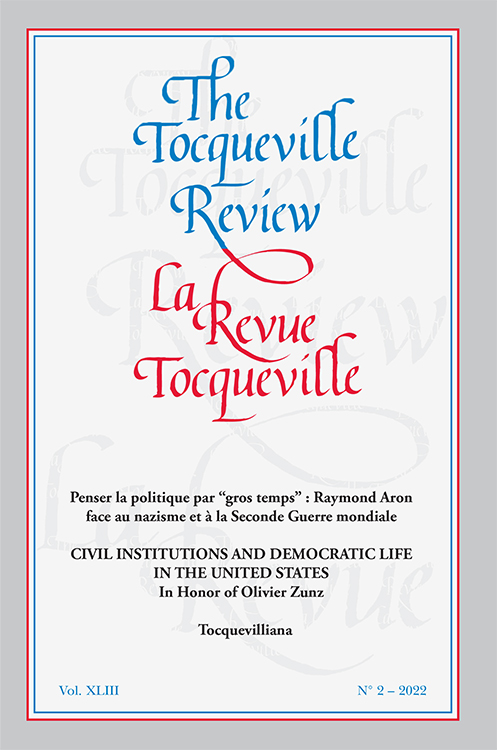 My article on "The Democracy of the Spectacle" is freely available here. This is part of the Tocqueville Review's tribute to Olivier Zunz, with whom I collaborated on several Tocqueville translations.
Tocqueville envisioned any number of ways in which democracy might succumb to tyranny and sought to imagine social processes and institutions that might mitigate this threat. Among these was participation in local government, which he saw as a way of teaching humility and moderating political passions with the potential to undermine democracy. But the importance of local government has diminished as the scale of democratic polities has increased and as changes in the media landscape have given rise to a "democracy of the spectacle" in which identification with the executive who incarnates the central government has supplanted engagement with local issues. What do these changes imply for Tocqueville's view of democratic stability?
The December 2022 issue of The Tocqueville Review | La revue Tocqueville can be consulted in its entirety on Project MUSE as well as with the University of Toronto Press Journals. Read our full presentation of this special issue on "Civil Institutions and Democratic Life in the United States (In Honor of Olivier Zunz)."
Readers can also discover part of the June 2022 issue of The Tocqueville Review with a free-access article on "Rawls' A Theory of Justice at Fifty," written by editors Catherine Audard and Michel Forsé.